JPVisuals LLC is more than a brand, we deliver an experience! Meet our team below and understand the potential of what we can bring you! 
***(PLEASE BE AWARE ALL PHOTOS ON THIS WEBSITE WERE TAKEN BY J.P. ONLY. PLEASE UTILIZE THE LINKS BELOW TO SEE WEBSITES FOR THE OTHER PHOTOGRAPHERS PERSONAL PORTFOLIOS)***
Jaylen Malone Poland, also known as "J.P.," A creative, a visionary, a storyteller if you will... Those are a few words we can use to describe J.P. and the way he captures his art. As a photographer, J.P. prides himself on telling stories of others through his lens. Specializing in Maternity, Black and White, Editorial, & Portraiture, J.P. uses his talents to bring life into fruition in the form of a photo. One of the key quotes J.P. Prides himself on is, "The worst photo is the one you did not take."
From Jaylen: "When working with anyone within our team, we want to deliver an experience! It's not primarily about the money for us. Each one of us, in our own creative outlets, put everything we possibly can into the moments we have for creating art and telling stories. When working with us, I hope you find yourself feeling as confident as you should! Take a look at the team. Let us know what you need, and I promise you'll be taken care of by all means necessary! We look forward to working and creating with you."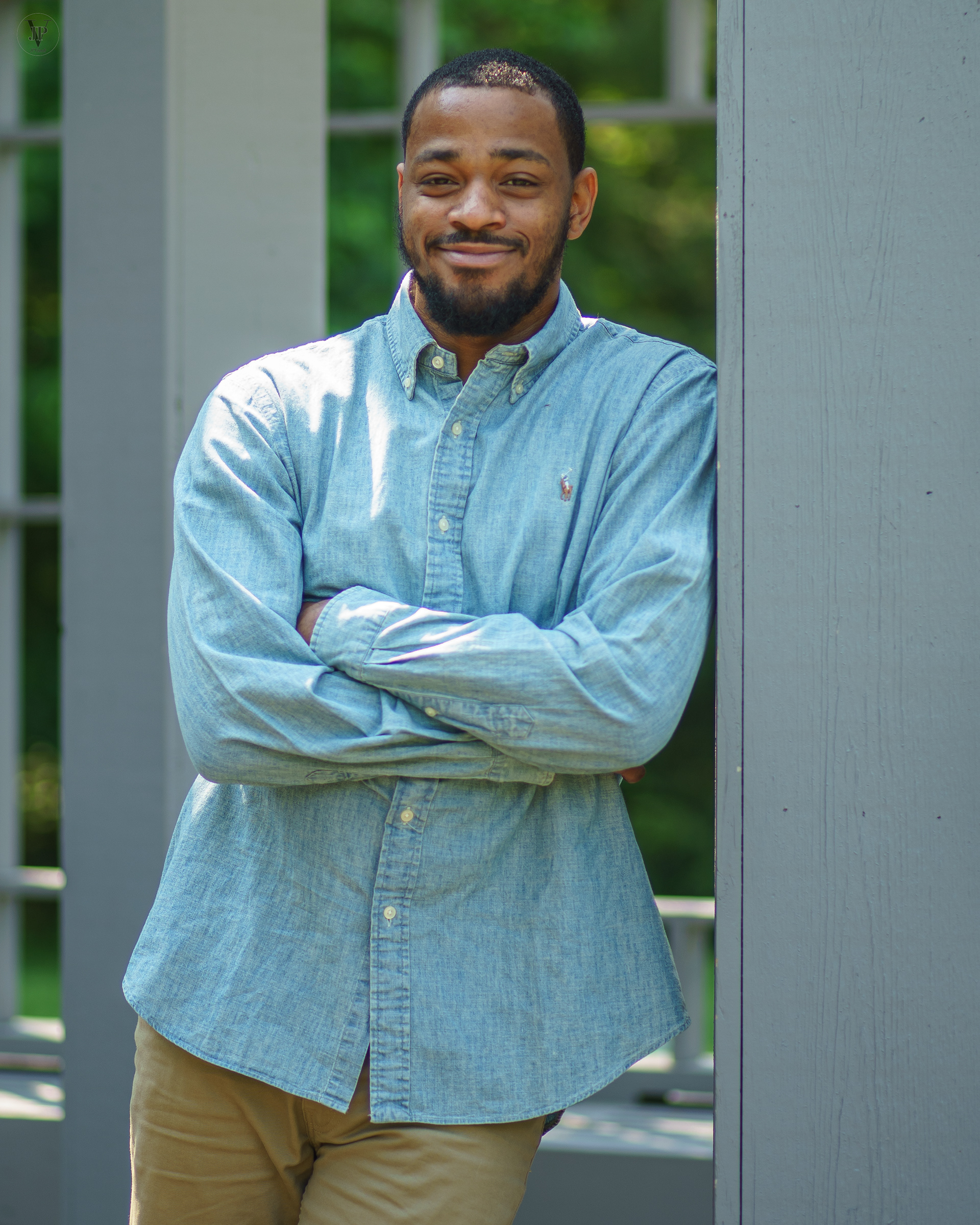 Ronnie Carter Jr... A man born in Columbus, OH but raised in Cincinnati, OH. Carter has always been great with money management, so when it came down to who we wanted to have for a manager, it was a no brainer who we were going to select. Carter has relentlessly been a huge part of the success in which JPVisuals LLC has had. Whether talking communication, marketing, or simply locating the "What's next?" We would not be where we are without Ronnie and what he brings to the table!
From Ronnie: "I've always had a thing for making things better. Whether that be other individuals situations, lives, or even days. I always want to be a positive light to somebody when they are around me. Here at JPVisuals LLC, that is what we aim to do. Our goal is to make your day special. The time and effort put forth to make sure each experience is an unique experience. We are committed to being that positive light!"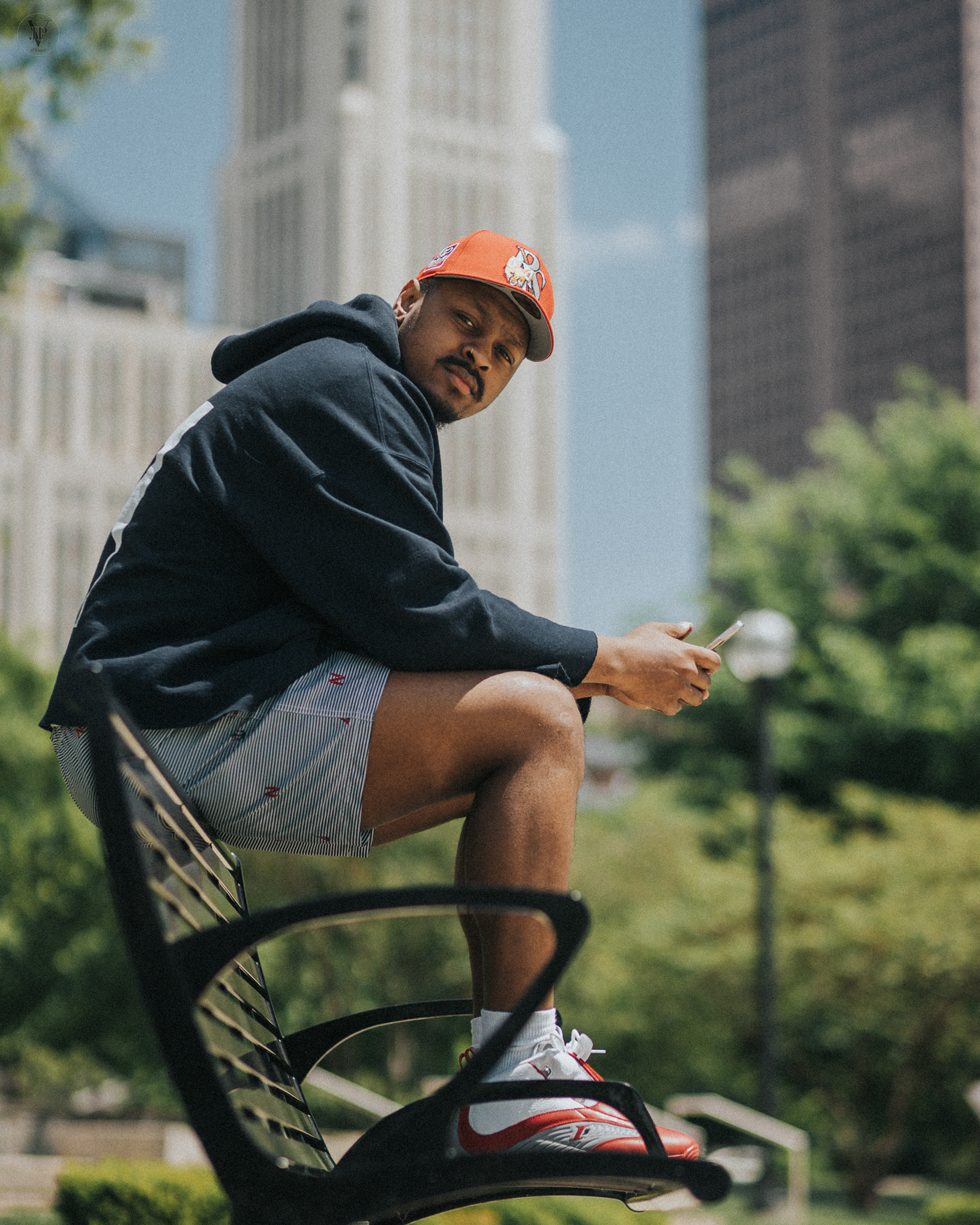 Raekwon, who we know as RaeB, is easily one of the most talented, humble, goats out here. As of this year, we finished up a personal project between RaeB & J.P. In that moment, we knew RaeB would be one for the position he holds. His eye for fashion, his sense of detail, and his diligence to simply make his clients "feel good," is something that goes unnoticed when discussing the styling talent that RaeB carries. What we appreciate about RaeB, is the talent that he brings into our business. JPV LLC will now be offering styling services in partnership with RaeB! We look forward to capturing you as your best self, while also offering a service to make you feel as good as you look! 
From RaeB: "It's ya boy RaeB... A small bio about me. Grew up loving fashion and getting dress! Remember my mom use to keep me clean and always made sure I looked the part, so it followed me from a kid until now! One day I inspire to do the same for someone else. Whether that's helping someone with styling or just give out tips on how to make fashion your own. But until then we going to get these fits out and just having fun with it!"
Dina (D.) Michele is a special type of artist! To have her a part of our team, brings 10 years of artistry,  knowledge, and creativity. D. is what I like to call a wild card! The way she creates art, the way she tells stories through her lens, and the way the photo is taken in her mind before she even picks up her camera, Dina is simply a captivating story teller. With her proficiency in Photoshop, it allows her to also tap into her Graphic Design creativity. With this much talent and experience, if she's behind the camera, just know #DinaDon'tMiss!
From D.: "ByDinaMichele is the photographer for the people. No matter who steps in front of my lens, the final product will be unique to that person and my artistic style. My motivation is to give you a voice, through my lens, in a way where you'll never have to question if you were heard. And I truly believe we all need to be heard. My supporters donned me with the tag #DinaDontMiss and I take that seriously. I hold myself to the high standards that not only I, but also the people rooting for me have set. I'll bring your vision to life in an unparalleled manner. Let's work!"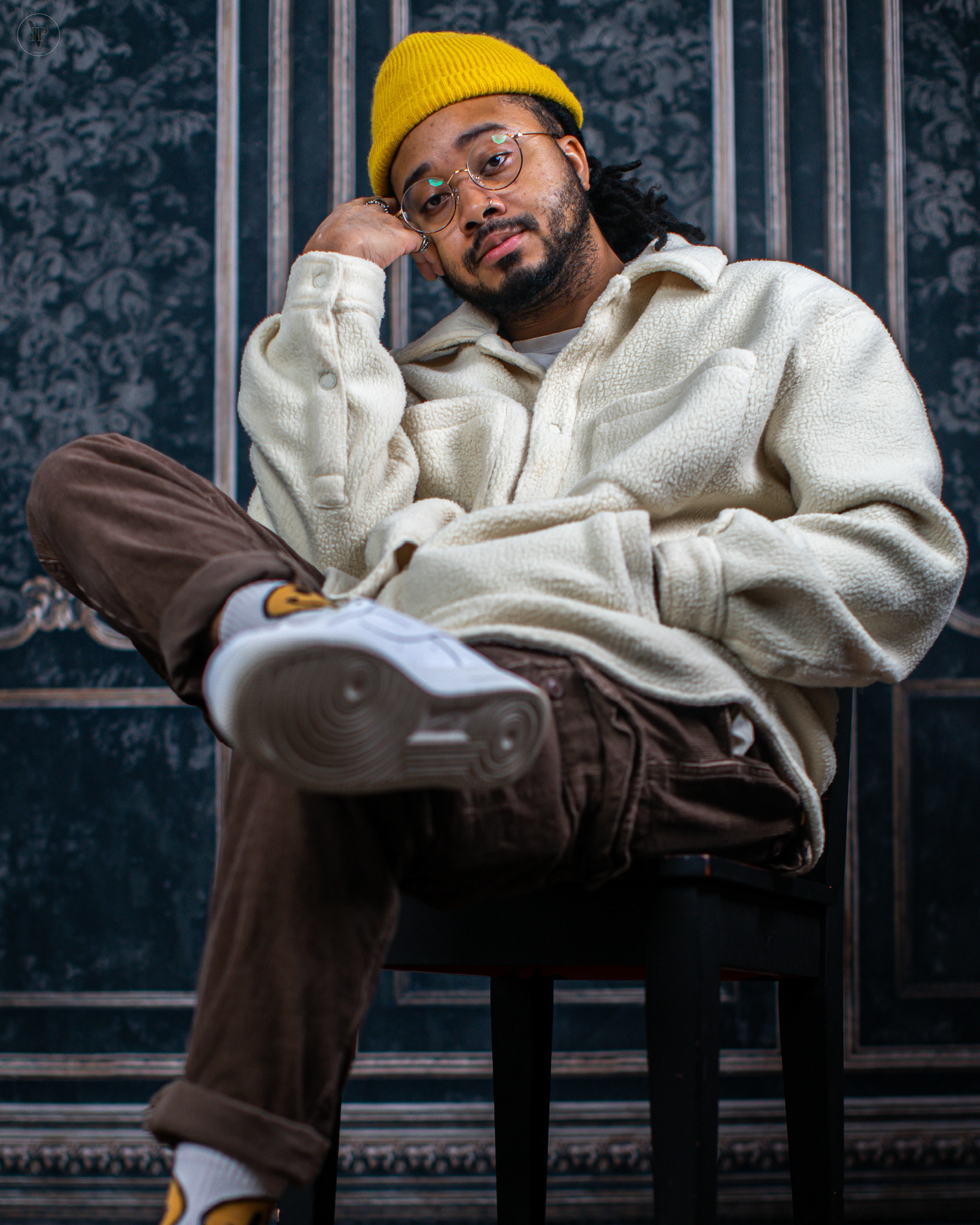 Dominique is more of a mentor than he is anything else. Believe it or not, Dom is actually someone who taught J.P. the basics 7 years ago of simply learning the camera. Our business, heavily has depended on Dom's will to learn to and overall understanding of how to create using the camera, that we understand we would not be the same without the constant motivation and inspiration he brings to the table. Dom constantly pushes the limits of simply being better, constantly growing to provide classics when it comes to the photos he takes. Dom, might have one of the most natural creative eyes when it comes to "seeing the shot." To work with someone of great stature and quality, we our honored to have such a strong shooter behind the lens here!
From Dom: "My name is Dom Alexander. I'm an Ohio based photographer, specifically located in Columbus. I bought my first camera in 2014 having no idea of where it would take me. Since the beginning I've been challenged, pushed, motivated, and inspired and here I am 7 years later still creating! I find myself replaying countless memories working with a multitude of clientele with the understanding that these memories will last a lifetime! Photography for me, is an expression. Being able to create life long images that are interpreted by a variety of opinions leaves me feeling forever grateful. Though I've been in my profession for several years, I consider myself a lifelong student who will always be eager to learn and hungry for growth."